> Products & Services: Secondary Glazing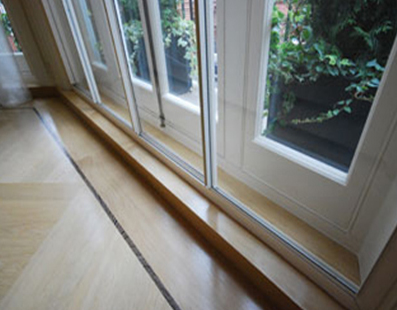 Railways, airports, roads and even people all contribute to noisy environments in every day life. Fitting Secondary Glazing to your existing window surrounds can significantly reduce the amount of external noise helping to create a more comfortable living / working environment.
In addition, Secondary Glazing can also vastly reduce the amount of heat lost through draughty windows. This reduction can be further enhanced by fitting energy efficient glass such as Pilkington K™
Why Fit Secondary Glazing?
Scenarios where Secondary Glazing may be used as an alternative to full window replacement may include, any area where excessive external noise can affect the environment around you. i.e. major roads, airports and train lines even through modern double glazing. Or possibly a properties within conservation areas or listed buildings where the external character of the property must not be affected by fitting replacement PVCu or aluminium windows.

Secondary Glazing is also an easy, quick and effective method for improving traditional glazing which helps towards reducing the amount of heat loss in the property.
How easy is it to be fitted?
Aluminium Secondary Glazing can be fitted to most existing window surrounds easily and quickly. It is available in virtually any colour to match the interior decoration of a property and is available in a range of frame combinations and styles to suit. There are many styles from, lift-out casements for occasional removal right through to fully fixed fittings for protection or security. Find below some style examples. For more information on our Secondary Glazing service, please contact us.

Types of Glass Available
Secondary Glazing is available with a variety of glazing options to suit your requirements. The glazing we supply is either 4mm or 6mm float or toughened safety glass as standard.
There are many different alternative glass types available such as: Laminated glass for additional safety, Pilkington K™ glass for increased thermal performance or event Acoustic glass for enhanced noise reduction. We are also able to off Obscure glass with different levels of privacy.